Marriage Prep
Marriage is one of the biggest transitions a relationship can make. Many say that the first year of marriage is reflective of whether or not it will survive AND the first year of marriage is statistically one of the least satisfactory.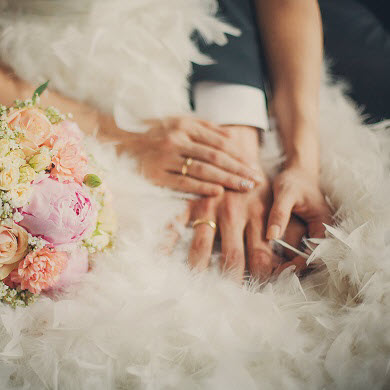 Though we live in a culture where people live together for years before getting married, the first year IS different. The deepened commitment spurs an important psychological shift that allows you to see your partner and yourself more clearly. This phase is important because it allows you to become more intimate and deepen your relationship.
Without the correct tools, you may find yourself frustrated and wondering if you made the right choice. Minor frustrations become bigger and can tear at the fabric of your relationship.
With the right tools, you can transform minor irritations to deepening experiences.
I have developed a program that will open up conversations that aren't generally had. I help you deepen the conversation and learn tools to work with problem areas that come up in the future. We use worksheets to get the thought process started. The conversations we have are so rich that couples often plan a meal or walk after and continue to talk and learn about each other.
Topics for Marital Preparation
Once we have talked about the program that is right for you, you will choose from the topics below. Please do not dismiss topics that you have talked about. In fact, if a topic scares you, choose it and we will cover it after we have gotten to know each other. This is a chance to openly and in a safe environment share your hopes and fears.
Life goals (How your career aspirations impact your relationship.)

Mutual expectations (Work-life balance, social expectations, alone time, changes to career)

Your relationship strengths

Housing (What would you move for?)

Kids (How many, what ifs, timeline?)

Sex (Couples who talk about sex have longer, more successful sex lives.)

Money (What is your relationship to money and how does it function in your relationship.)

Parents and In-laws 
Gender Role expectations (Will you have traditional gender roles where one partner works and the other stays home? How can gender roles change as your family grows or incomes change?)

Conflict management (2 sessions)

Shared family values (Create a mission statement for your relationship.)

Spirituality (What does your religion/perspective mean to you, and how does it fit into your relationship?)

Fidelity (Too many couples don't talk about what constitutes betrayal… does the strip club count?)

What difficulties you anticipate in life and in your relationship?

If you don't see it above, we can certainly add it.

Last session is dedicated to love. I send you home with a ritual to honor your love.
Even couples who appear to "have it all" experience difficulty in the first year. This program is a chance to beat those first year statistics. If you want to set your marriage up for success call or email now to claim your program. 415-494-7804 alexismonniermft@gmail.com
Full program
17 weekly 50-minute sessions
This option provides a good amount of time to learn and practice tools for the conversation to evolve and settle in. This experience really sticks with people.
Partial programs
12 weekly 50-minute sessions
This option allows you to cover some important topics and get some tools.
Quickie program
5 weekly 100-minute sessions
In this option, you will be limited to 5-6 topics. Appointments must be held before 4 pm.